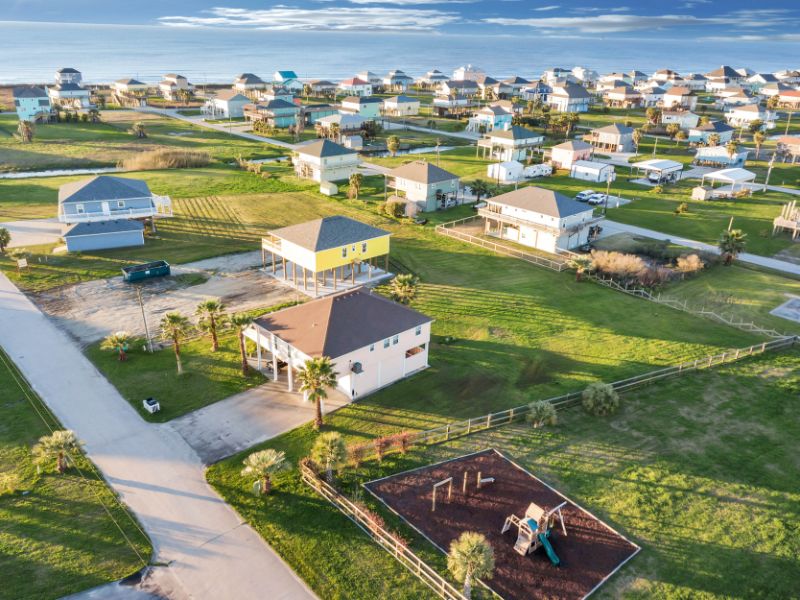 Crystal Beach is a hidden gem stretching 7 miles along the shoreline of the eastern side of the Bolivar Peninsula in Galveston County. A short 90-minute drive from Houston, it is one of the few beaches where visitors can still drive on to the beach, camp, fish and build campfires. Crystal Beach is more spacious than other nearby beaches in Galveston, giving you the room toromp, relax and rejuvenate yourself in any way that you need. This is a place that has been undervalued and undiscovered for a long time, but it has all the features that will give you the serenity and pleasure of a coastal getaway.
We love to travel down to Crystal Beach whenever we have the chance and take pride in helping others find their own getaway in the sand, whether it be a cozy cottage or a larger, family beach house. Spending years of our lives at Crystal Beach with our family and friends, gives us the knowledge and insight to guide and assist other aspiring beach bums.
Here's some 2021 stats on Crystal Beach:
Median size of single-family homeswas1470 sqft with a range of 600 – 5000 sqft.
Median price of a home was $380,000 with a range between $120,000 and $1,400,000.
Median cost per sqft was $260.
Median days on market was30 with majority of homes being sold in less than 5 months.
Zip codes are 77650, 77617, 77623.