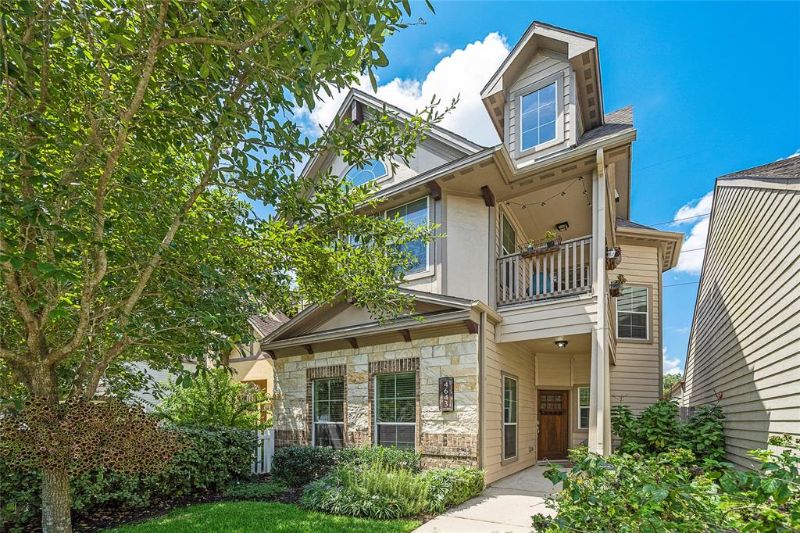 Affectionately known as the GOOF from its initials, this area was originally developed between the 1940s – 1960s and features a variety of styles from plantation-style homes, picturesque cottages and, ranch style homes to new upscale townhomes and single-family homes. Most of these homes are meticulously maintained and extensively updated inside while preserving the tranquil character of a small suburb. Homes in these neighborhoods sit on large to over-sized lots, with generous setbacks and mature oak and pecan trees lining the streets.
These thriving neighborhoods are known for their friendliness and safety, with many places to eat, meet and play. The GOOF has some of the highest rated elementary and middle schools in HISD, such as Garden Oaks Montessori and Oak Forest Elementary.
This is the place to be if you want that small town feel but the convenience of being close to all the action. The GOOF is about as central a location as you can get, close to every major freeway in Houston. Hop on 610 to get around town or to commute to work Downtown or the Galleria and then hop on I-10, Hw290, or I-45 to head out of town for the weekend.
Besides the proximity to popular outdoor facilities like Memorial Park and White Oak Bayou, the GOOF boasts a lot of smaller hidden parks with playgrounds, sports fields, disc golf and dog parks. There's something for everyone here, as the area has been revitalized with several new retail centers such as those on Ella and 34th, the Stomping Grounds and the MKT.
Here's some 2021 stats on Garden Oaks/Oak Forest:
Median size of single-family homes was 2100 sqft with a range of 1000 – 5000 sqft.
Median price of a home was $425,000 with a range between $150,000 and $2,000,000.
Median cost per sqft was $246 (Range $102- $520).
Median days on market was 16, with majority of homes sold in less than a month.
Zip codes are 77018 and 77092.