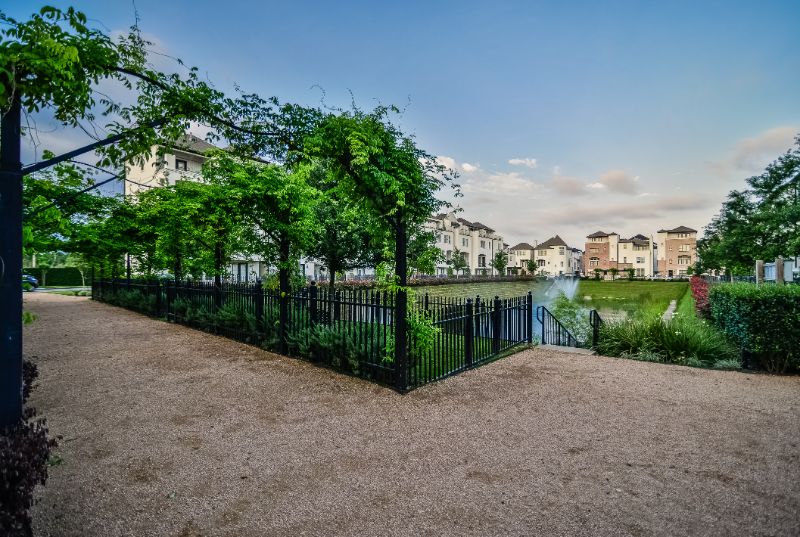 Welcome to Lake Arabelle in the Heart of Cottage Grove! Lake Arabelle is a gated community with approximately 180 townhomes that were built between 2011 and 2017, and is located inthe northwest quadrant of Houston, just east of the 610 Loop, just north of I-10.
The threat of flooding in Houston continues to be a growing concern but Lake Arabelle was designed with that in mind.It has consistently remained high and dry during stormy weather. This is a safe, beautiful, energy-efficient, well-maintained master planned community. Minutes away from Memorial Park & Golf Course and White Oak and Buffalo Bayou Hike and Bike trails, Lake Arabelle is known for its friendly community with multiple events and activities organized by the residents every year.
From this convenient location, you'll have easy access to all major Houston arteries andproximity to main work hubs like Downtown, the Medical Center, and the Galleria. There is an endless selection of local restaurants, bars, and shopping centers nearby and of course, attractions such as the Museum District, the Theatre District, and the Washington Corridor. The best part of it all is the affordability – all these perks at a much lower cost than other surrounding central Houston neighborhoods.
Here's some 2021 stats on the Lake Arabelle community:
Median size of homes was 2770 sqft (Range 2100 – 4000) with 3-4 bedrooms and 3-4 baths.
Median cost of a home was $470,000 with a range between $430,000 and $630,000.
Median cost per sqft was $195 (Range $175- $225).
Median days on market was 12, with majority of homes being sold in less than a month
Zip code 77007.